Reinforce your message with the right folding technique.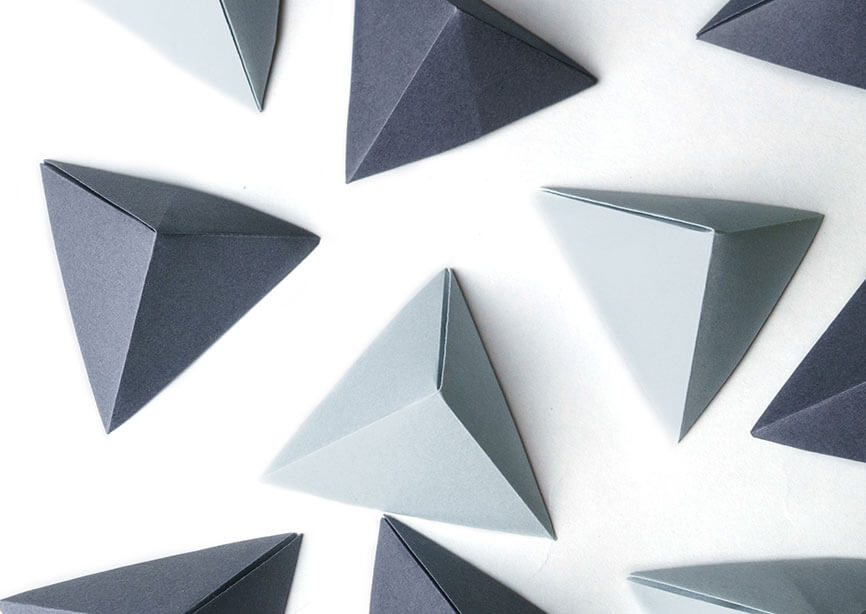 By Lorrie Bryan
Do you know what a Double Swinger, Pinwheel Twist, and a Traveling Snake have in common? The names perhaps suggest that they are all creative cocktails. But they are actually creative specialty folds and join company with Oyster, Iron Cross, and Stacked Tulip. Like their better-known counterparts single fold, roll fold, gate fold, and short fold, these more complex folds can be used to attract attention and manage how your reader connects with your content, thereby increasing engagement.
According to Trish Witkowski, a direct mail expert and founder (and chief folding fanatic) at Foldfactory, there are countless options when it comes to folds, and many of those options are easily within a marketer's reach. "The possibilities are limitless, and with the advances in digital-printing technology, papers, finishes, and automation, designs that once seemed impossible are now attainable," says Witkowski.
With so many possibilities, how do you decide between an Angled Iron Cross and a Two-Way Angled Gate Wrap, for example? "You don't just look at the options and pick the one you think looks the coolest. Start with a clear message and strong imagery, and then select a folding style that complements that message. Think about your content and how you want your audience to experience it, and then design accordingly," Witkowski advises. "It really requires thought and planning to ensure success."
One thing about folding that is no longer required is a lot of math. Designers can use Foldfactory's free online template builder to create any format imaginable. "We can do the calculations for you and create a custom template in just a few seconds," Witkowski says. Need more inspiration? Check out Witkowski's extensive collection of folded samples on her YouTube series, "60-second Super-cool Fold of the Week."